No more need to look for other shopify themes. Here is best shopify theme Yourstore. We provide huge number of different layouts and options. Premium Shopify theme YourStore comes packed with free and useful features developed to make your website creation easier. Innovative clean design, advanced functionality, UI made for humans, extensive documentation and support – i can continue this list infinitely… YourStore Shopify theme is the best on ThemeForest. Our theme is the winner of "Most wanted" contest from Envato https://forums.envato.com/t/most-wanted-winners-shopify-themes/53562 Don't hesitate, lets join our happy customers club who are you using best shopify theme YourStore!
Available full screen product description. View video tutorial
Real stores based on YourStore3.
Updates
5 June 2018, Version 3.0.7
added: borders for banners

31 May 2018, Version 3.0.6
added: product thumbnails, product options, added dropdown for first product option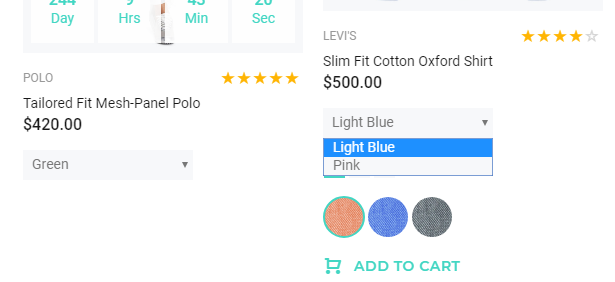 21 May 2018, Version 3.0.5
fixed: minor CSS issues

You can find all necessary/required manuals about how to process the update in update folder (step by step). Your information will not be lost.
15 May 2018, Version 3.0.4
added: Full width description - horizontal tabs;
added: Intergated with design Weglot Translate APP

You can purchase YourStore theme and get 20% discount for "Weglot Translate APP"
13 May 2018, Version 3.0.3
Fixed: lookbook page.
Added: One row view mode in listing page.
Added: Option for center product thumbnail information.

5 May 2018, Version 3.0.2
Deleted button "select options" in the product page.
* Steps in update folder in package. Information with ready steps will not clear your code.

29 April 2018, Version 3.0.1
Added: two new skins #15 and #16

26 April 2018, Version 3.0.0